Straightjackets by Northface

+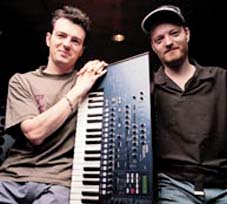 =

http://www.zshare.net/audio/dj-swann-descending-weekend-mp3-6rh.html
Check out the blazing beats from north of the border. Muneshine on the boards with the heat! Watch out for Mumbles Hip-Hop label out of Toronto. They're coming up with the likes of Dutchmassive, Oddisee, Illmind, and Slopfunkdust. Big-ups to Slop for quitting his day job. Big step homey! You got fat girls sayin' "YOU GO BOY!"
Muneshine - A Walk in the Park
Tracklisting:
1 Threshold
2 Keep Keeping On
3 Intergalactic
4 Interlude One
5 Love Is Love
6 Worldwide
7 A Walk In The Park
8 Interlude Two
9 Bon Jour
10 Four Seasons
11 You Have To
12 Interlude Three
13 Humble Pie
14 Emerald Bracelet
15 To The Beat
16 So Be It
Rap [Featuring] - Raks One
download
Jersey of the day. Steve Nash Canada Olympic Team Jersey. Rock a bloody-nosed hero's gear and get daps from John Stockton fans globally. Reigning MVP in red. $100 US + shipping. Only larges left & stock going quickly!
Labels: Apollo440, Black Eyed Peas, DJ Q-Bert, DJ Swann, Muneshine, Steve Nash, Team Canada